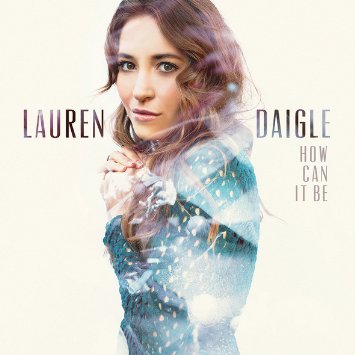 Artist Info
"But I trust in your unfailing love. I will rejoice because you have rescued me." Psalm 13:5 (NLT)
Lauren Daigle just released the Official Lyric Video for her new song "Rescue." Filmed on the remote Knik Glacier in Alaska, it is visually and sonically stunning!
* "You are not hidden There's never been a moment You were forgotten You are not hopeless Though you have been broken Your innocence stolen... * In this Behind The Scenes video, Lauren and her team invite us to experience a glimpse of what went into capturing the moments that make up the music videos for "Rescue." Lauren shares her vision...
"My goal was that people could see this established hope, not only in the song, and the sound and the emotion; but also in the visual. There's this one scene - the drone is wrapping around me and it's kind of showing the viewer what type of landscape we were in - to me when I say established hope that's the visual I'm seeing paired with that. It is as firm as a mountain."

...I hear you whisper underneath your breath I hear your SOS, Your SOS...
I will send out an army To find you in the middle of the darkest night It's true I will rescue you" ~ lyrics from "Rescue"

ABOUT LAUREN DAIGLE
While creating the music for her new album Look Up Child there came a point when Lauren Daigle realized she was a bit lost and overwhelmed. Lauren recalls...
"I felt like there was this brief moment in time where I was losing myself to everything else that was happening. All the expectation, all the pressure – I was losing me, I was losing my identity."
Caught up in the chaotic hustle of meetings and performances, she didn't know how to get a grip on the things she once loved about her work as a singer, songwriter, recording artist and worship leader. One day, she sat down with a friend and began talking with him about what she was experiencing. After hearing her out, he said,
"Oh, you need to get in touch with your eight-year-old child again ... the eight-year-old self that loved life. That had no constraints, that didn't know capacity."
She left that conversation with a new thought to ponder: How would young Lauren navigate the world grown-up Lauren lived in now? When she realized the answer it was like her heart already knew, "I'm just supposed to be an eight-year-old child - like, look up child, that's all that this is about," Lauren said, with a ripple of joy in her voice.
At one point, Lauren took a year off and went back to Louisiana and her roots. In this album story she shares her discoveries from that season, the songs God birthed, and more...
If you haven't heard "Look Up Child" yet, or just want to listen again, here's the audio for the song:

"In the moments when we don't have it nailed, when we don't have it figured out, what is the one thing that we could do? Look up." - Lauren Daigle