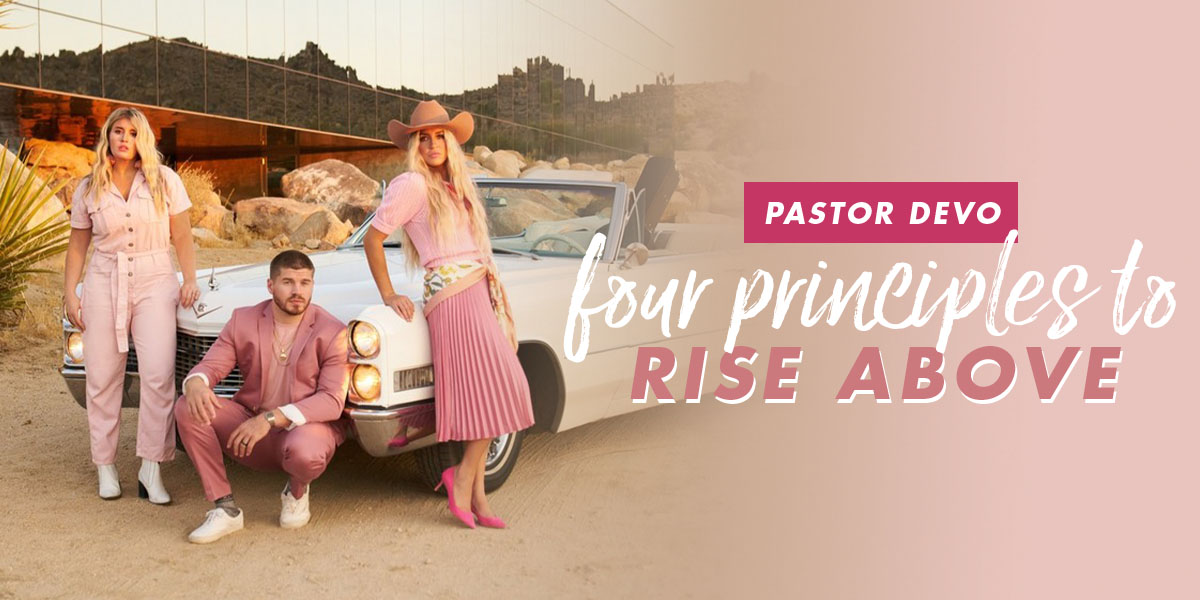 CAIN is forging a musical path with distinct familial harmonies, thoughtful lyrics, and foot-stomping, acoustic brilliance on their debut song, "Rise Up (Lazarus)."
"But when Jesus heard about it, he said, 'Lazarus's sickness will not end in death. No, it happened for the glory of God so that the Son of God will receive glory from this.'" - John 11:4 (NLT)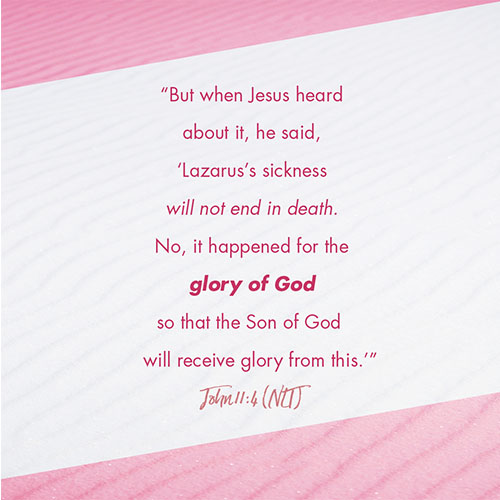 Mary, Martha, and Lazarus were close friends of Jesus. But Lazarus was sick, died, and many people wept before Jesus raised him from the dead. Why did Jesus let this happen? Why does he allow us to feel the sting of pain sometimes?
As the song "Rise up (Lazarus)" states, we can feel "In the dark and all alone" and are "too scared to move and walk out of this tomb" Where do we go when we are "Buried underneath?"
RELATED STORY: CAIN Releases Official Music Video For "Rise Up (Lazarus)
In the story of Lazarus, Jesus shows us 4 principles to help us R.I.S.E. above our circumstances.
Realize God's love for us. When Lazarus was sick, the bible says the Lord "loved the one who was sick" and that Jesus "loved Martha, Mary, and Lazarus." Jesus made you on purpose for a purpose because He loves you and loves to work in His children. - John 11:3, 5
Identify ways to glorify God. Jesus knew Lazarus being sick would not end in death, but it "happened for the glory of God so that the Son of God will receive glory from this." God does things for His glory. Enjoying God's presence, loving your spouse, honoring your parents, singing songs about Jesus, working hard at work, and school is all ways to glorify God. Ask yourself, "how can I glorify Jesus?" When we do, we will use our gifts and talents to make much of Jesus. - John 11:4, 40
Stay tuned for compassion. The shortest verse in the bible is, "Jesus wept." He wept because He loved and cared for people. We miss opportunities to express love and compassion for others because we "tune out" instead of "stay tuned" to be compassionate. Bringing cookies to your sick neighbor, mowing their lawn, visiting a friend in the hospital, comforting someone sad, these are all expressions of Christlike compassion. Let's try to stay tuned and be ready for compassion in action. - John 11:35
Empower yourself in Jesus. Jesus can empower us if we are uncompassionate and selfish. Jesus is ready to forgive our sins and empower us as we deal with our brokenness. Come to Him, and let's rise like Lazarus so we can reach others with the compassion of Jesus. - John 11:43
Digging Deeper:
In what specific ways can you love like Jesus? Who can you love, forgive, or serve today?
Do you have a specific person that can receive your compassion? Who? How? Pick a time and reach out to them.
Read these encouraging verses. - Psalm 32:1-5
RELATED STORY: Sibling Trio CAIN Calls Listeners To Rise Up With Debut Song